HOW TO CLEAN YOUR SHOES
Step by step guide
STEP 1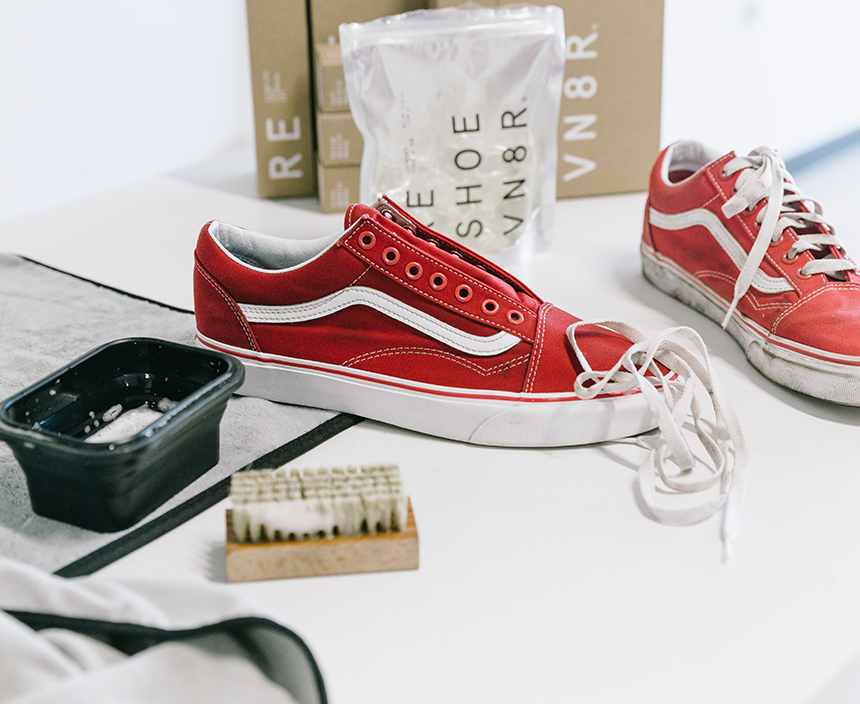 Remove the laces and set aside to clean later. Then take your adjustable shoe trees and insert in the sneakers. This will give you a better surface to apply more pressure while you are cleaning your shoes.
STEP 2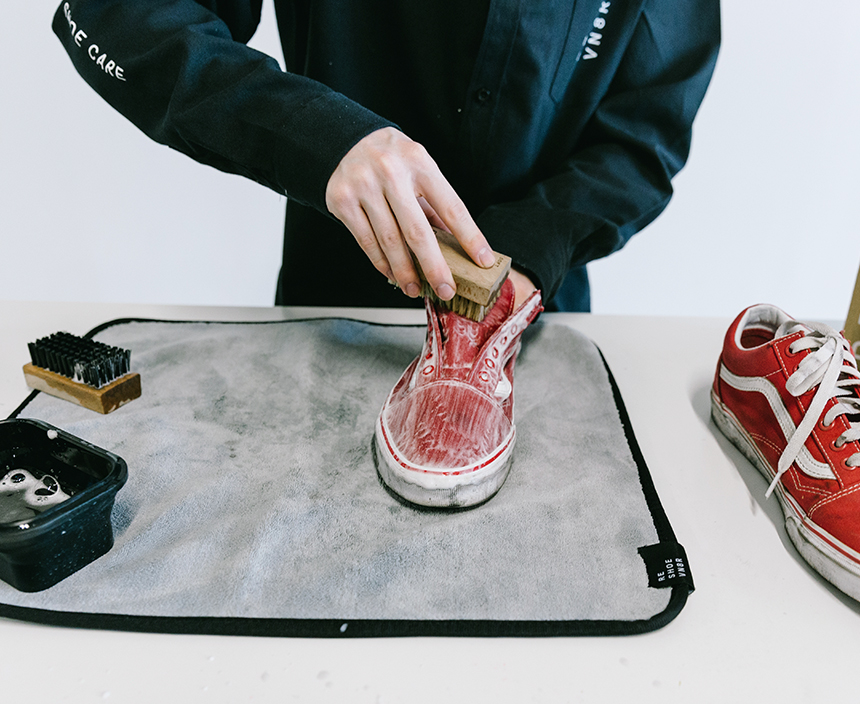 Using Reshoevn8r's all-natural oil based sneaker cleaning solution, add two small squirts to the collapsible cleaning bowl filled with water. In order to mix the solution, take the Reshoevn8r soft bristle brush and lightly stir the solution using the bristles. Once mixed, shake the excess solution off the brush. Be careful and note various types of materials, especially suede, because you may experience color bleed if the material is over saturated. Begin the pre-treatment using the soft brush to loosen the dirt on the shoe.
STEP 3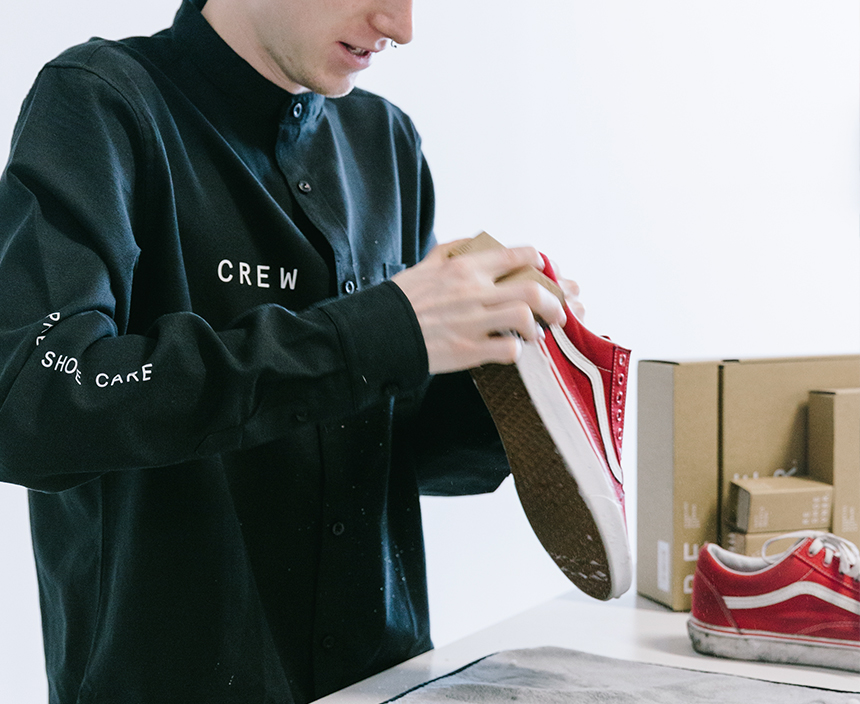 After using the soft brush to loosen the dirt on the uppers of the shoe. You can go back over using the medium bristle brush and hit some of the more stubborn stains if needed. Using the stiffer bristles helps loosen some dirt that the soft brush couldn't get. Also, with the medium brush you can scrub the midsoles to removed dirt.
STEP 4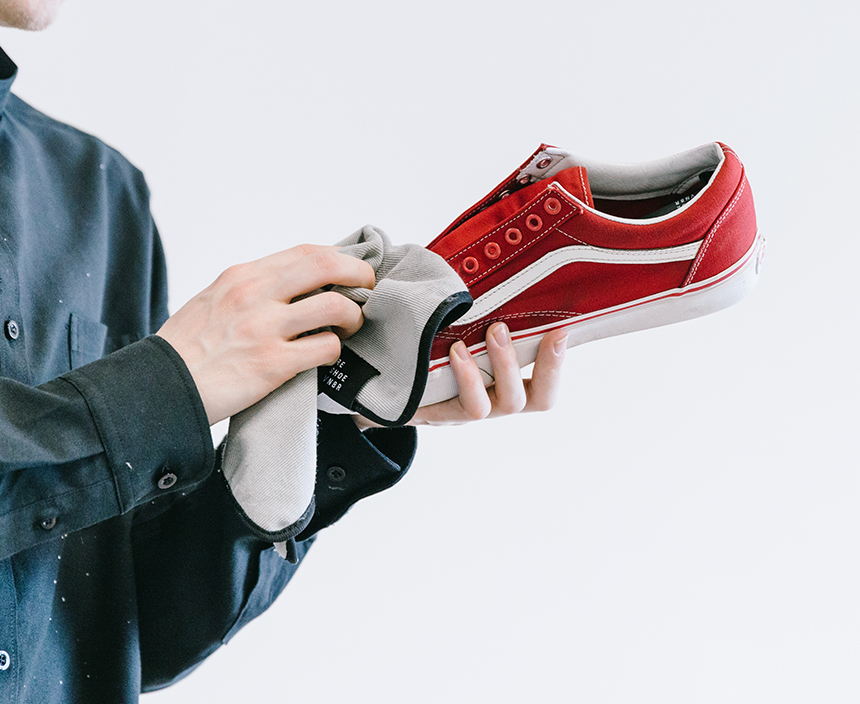 Once the entire upper has been cleaned, you can move onto the soles, cleaning them with our stiff bristle brush. The soles are likely to have the most dirt and grime, and when that gets trapped in the grooves of the sole you need to use a brush that has tough bristles. Last, using our microfiber towel, pat the entire shoe down, and let air dry.
Reshoevn8r Cleaning Brushes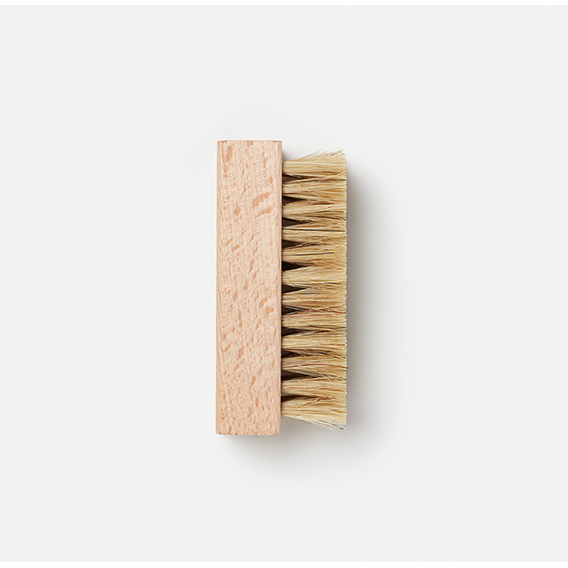 Soft Bristle Brush
This sneaker cleaning brush is recommended for cleaning materials such as Suede, Flyknit, Nubuck, Mesh, Premium Leather, and Shoe Laces.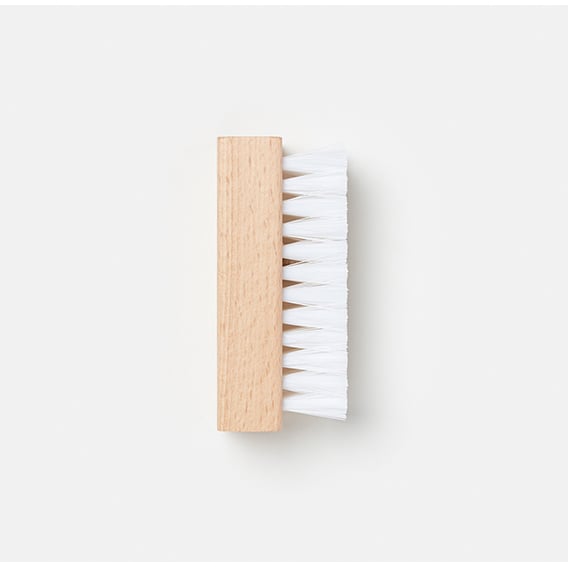 Medium Bristle Brush
The medium shoe cleaner brush is recommended for durable materials such as leather, nubuck, plastic, and rubber.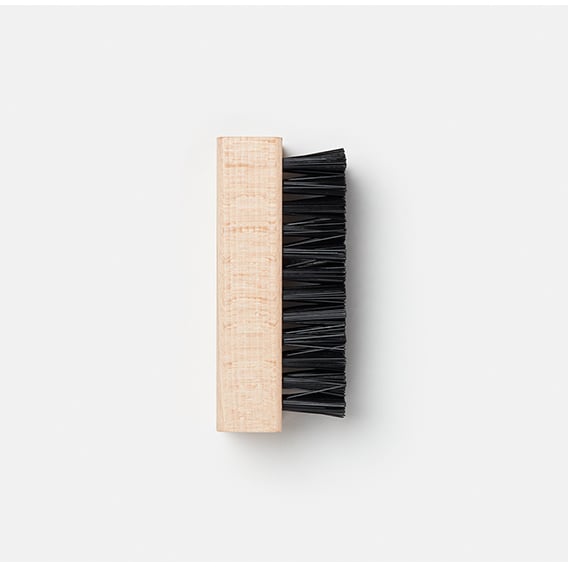 Stiff Bristle Brush
This Stiff Bristle Brush was made specifically for soles.