"Move to zero"
"Move to reuse"
"Move together"
"Move to repair"
"Move to recycle"

Nike has developed a slew of taglines that align with the Reshoevn8r brand and our move to a sustainable product line including our packaging and shipping methods.

Nike's methodology behind their future is deeply rooted in a zero-carbon and zero-waste future.

"MOVE TO ZERO IS NIKE'S JOURNEY TOWARD ZERO CARBON AND ZERO WASTE TO HELP PROTECT THE FUTURE OF SPORT. FOLLOW EACH STEP IN OUR JOURNEY AND DISCOVER NEW WAYS WE CAN MOVE TO ZERO TOGETHER."

With a tagline like "discover new ways we can move to zero together" Nike is using everything in their playbook to get their followers on board with their new normal. While using Recycled Nylon, Sustainable Cotton, Flyleather, Flyknit, Recycled Polyester, and air in their sustainable models, Nike is choosing materials that are reducing waste across the board.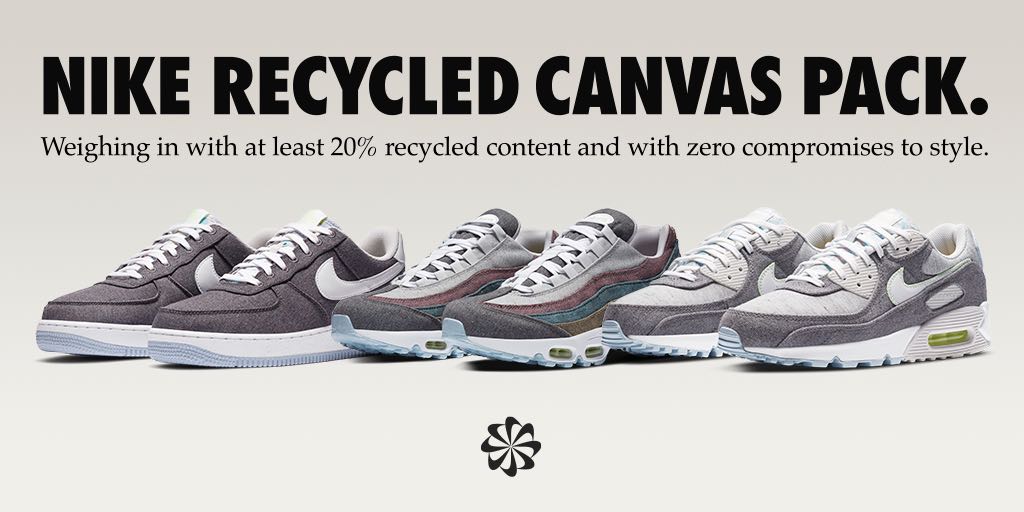 Nike's products account for over 70% of their footprint. By using recycled products like plastics, yarns, and textiles Nike is reducing their emissions significantly year over year.

Here is a breakdown of the products that are being incorporated into Nike's product line.
Fly Knit: lightweight fabric with 60% less waste than most footwear. Sneakers with Fly Knit contain 6-7 recycled plastic bottles.
Fly Leather: the look and feel of leather, but the composition of fiber, this is the product of the future. Nike uses 50% recycled leather and binds them with synthetic fibers using a water-powered process. This created less waste and ultimately is leading to a lower impact on the environment.
Air: As of 2007 Nike soles have 50% recycled content. As of 2020 ALL of Nike's North American facilities are powered by 100% renewable wind energy.
Recycled Polyester: this synthetic blend is made from recycled bottles, which are shredded into flakes, turned into pellets, and then spun into yarn. This is saving about 1 billion plastic bottles from making their way into landfills and waterways.
Sustainable cotton: As of 2020, 100% of cotton that is used in Nike sneakers is from organic, recycled, or Better Cotton (sourced through the Better Cotton Initiative).
Recycled Nylon: The Nikes that you're wearing today could come from carpet, fishnets, and a ton of other recycled materials. The nylon that is used is reducing carbon emissions on Nike's yarn by 50%.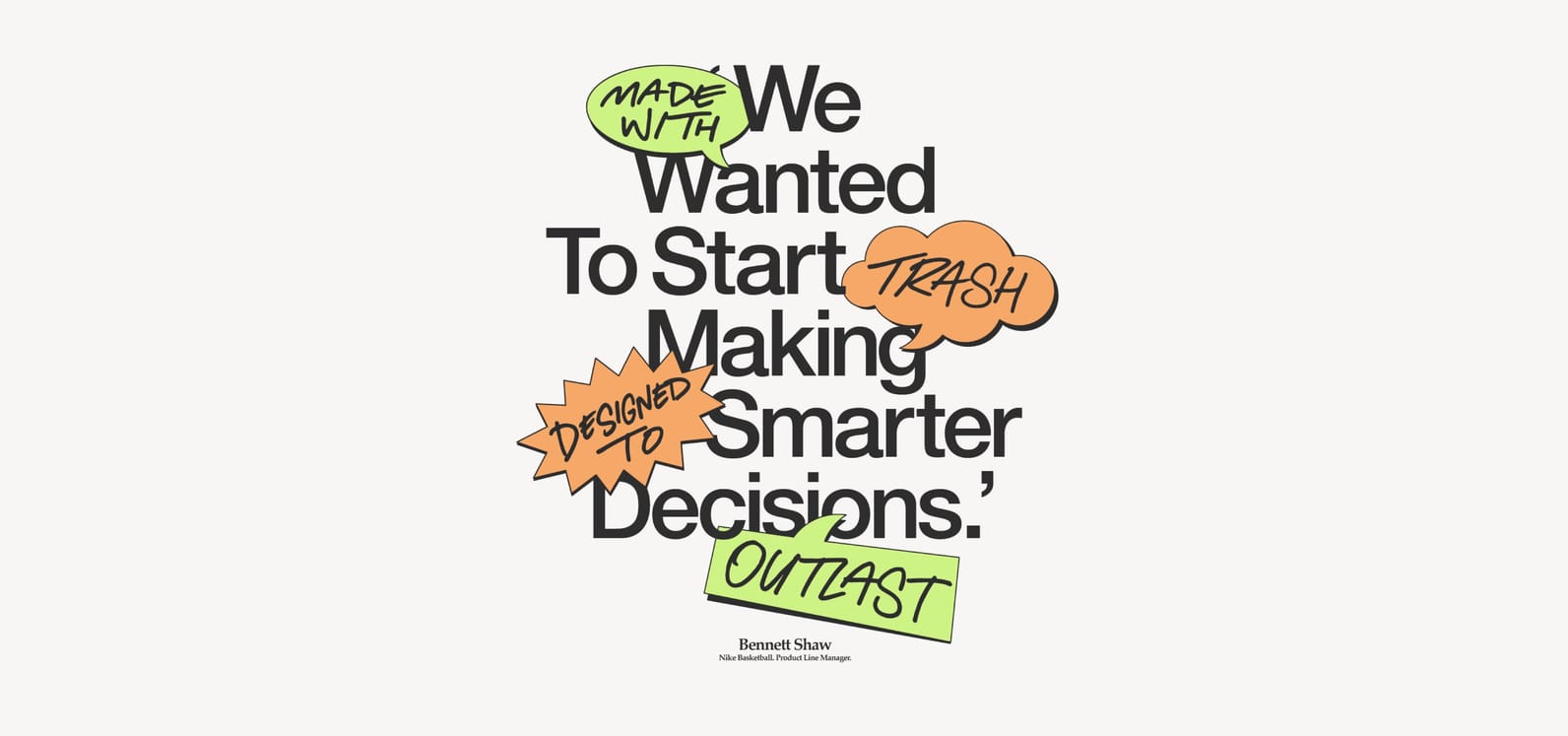 So what's your verdict? Is Nike moving in the right direction with its sustainability initiative?

Thats all for now,
Reshoevn8r signing out!
Reshoevn8r provides the best shoe cleaner in today's market! Equip yourself with all the right tools with our selection of shoe cleaning kits and bundles. Whether you are trying to restore a pair of white shoes, leather shoes, or tennis shoes, Reshoevn8r has the research and development to provide the most elevated shoe treatment. Clean your Jordans and Yeezy's confidently by following us on our social channels (YouTube, Instagram, and Facebook)

0 comments